The Voatz team is honored to be selected to participate in this event as part of HUBWeek.
The "showcase" features students and alumni from Harvard University and other area universities, as well as civic tech startups, entrepreneurs, and passionate citizens from across the Greater Boston area. Each presenter will demonstrate their idea through posters, prototypes, and other creative demonstrations.
The "challenge" features an esteemed panel of experts and leaders in the local civic tech movement to select the best idea/demonstration. In addition, everyone will be invited to vote for their favorite idea.
The #Tech4Democracy Showcase and Challenge was organized with support from:
Boston Civic Media Consortium
The City of Boston
The City of Cambridge Budget Office
The City of Somerville
The Edward M. Kennedy Institute for the United States Senate
The Engagement Lab, Emerson College
FWD.us
Microsoft
The Shorenstein Center on Media, Politics and Public Policy, Harvard Kennedy School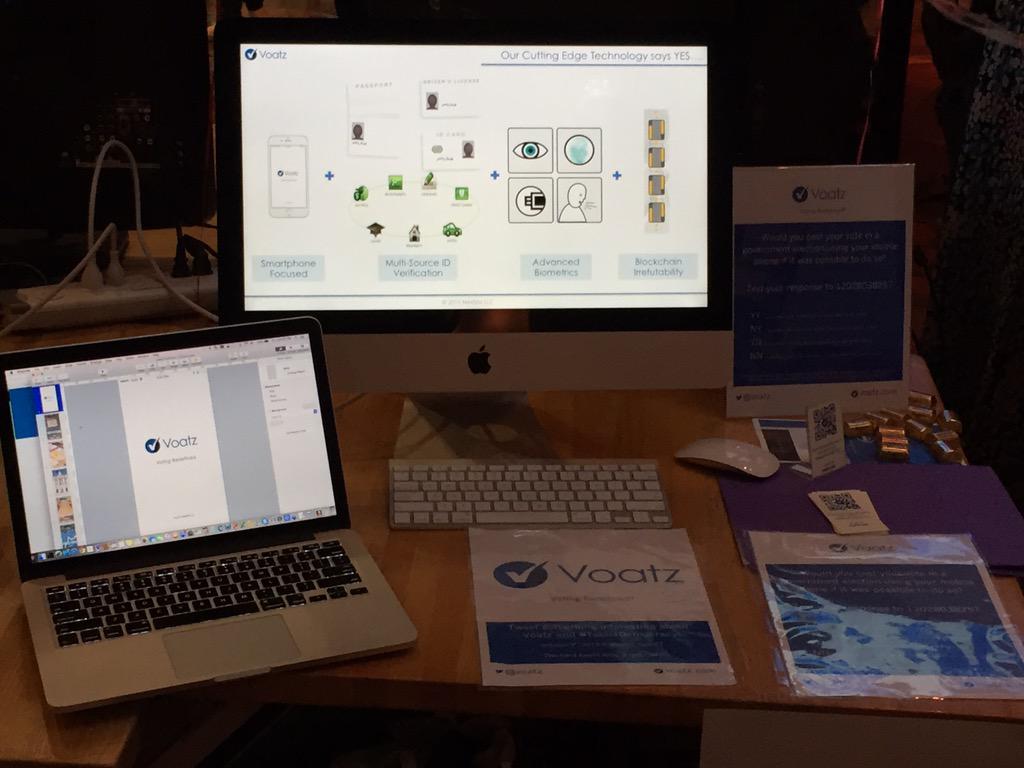 Here's some feedback we received on social media.
Back to #startup Sunday. Awesome app changes the way we #vote, think corporate governance: https://t.co/osJWUZrzCj @Voatz #fintech #startup

— PureNYC (@pure_nyc) October 11, 2015
Attending #Tech4Democracy @JFKG my vote went to @Voatz

— Tim Havel (@tfhavel) October 9, 2015
Yes. I give them the yougottabekiddingme prize! RT @swirladay my vote could be as easy as this tweet! cool work at @Voatz. #tech4democracy

— Annie Shreffler (@annieshreff) October 9, 2015
@Voatz great to see what you are working on!

— Perry Hewitt (@perryhewitt) October 10, 2015